Facebook thought to be tech firm at the heart of Lee Rigby accusations
Samuel Gibbs and Alex Hern
The Guardian, November 26, 2014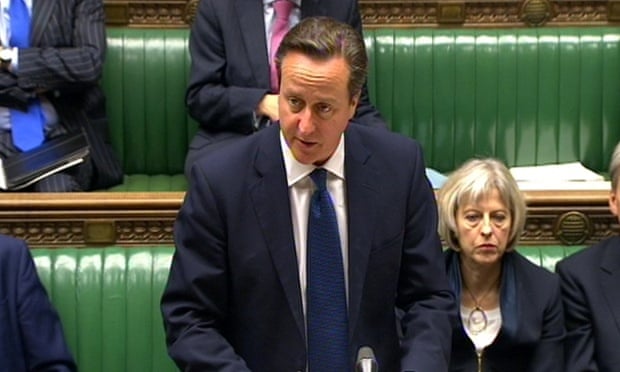 David Cameron reacts after the intelligence and security committee delivered its report on the murder of Lee Rigby. Photograph: PA/PA
Facebook is the internet company accused by the intelligence and security committee of failing to pass on information which could have prevented the murder of Lee Rigby, the Guardian understands. 
The ISC investigation found that one of Rigby's killers, Michael Adebowale, conducted an online exchange detailing his desire to murder a soldier "in the most graphic and emotive manner" with a known terrorist, five months before the attack, yet did not directly name the company concerned. 
"The party which could have made a difference was the company on whose platform the exchange took place," states the report. 
"However, this company does not appear to regard itself as under any obligation to ensure that its systems identify such exchanges, or to take action or notify the authorities when its communications services appear to be used by terrorists." 
"There is therefore a risk that, however unintentionally, it provides a safe haven for terrorists to communicate within," it states.
The report does not name which US tech service Adebowale used, but at various points the 191-page report mentions Apple, BlackBerry, Facebook, Google, Microsoft, Twitter and Yahoo when giving examples of monitoring procedures. 
The Guardian understands the company is Facebook.