I have always believed that the Nehruvian vision of giving a separate status to Jammu and Kashmir was a flawed one.
De-militarisation of the Valley without dismantling the terror infrastructure by Pakistan would be disastrous. I hope the government was not working in this direction, says Bharatiya Janata Party leader Arun Jaitley, as he raises questions about the PM's comment on a 'breakthrough' over the Kashmir issue.
The prime minister's interaction with the media on January3, 2014, gave rise to several controversies. His announcement that he was unavailable for leadership after the general elections, his endorsement of Rahul Gandhi, his criticism of Narendra Modi, his admission of failure in tackling corruption and inflation were amongst the issues, which caught popular attention. We on behalf of the BJP reacted on some of the issues.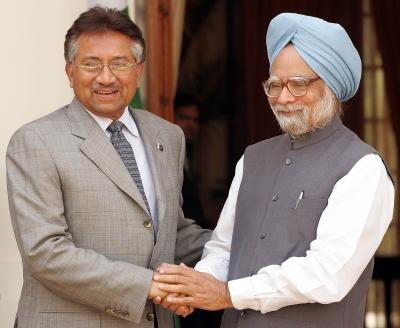 The Kashmir comment in the press conference got missed out amidst these controversies. A mediaperson asked the prime minister a question on his Pakistan initiatives. The prime minister revealed for the first time that secret envoys from India and Pakistan had almost arrived at a meeting to resolve the conflict on Kashmir. When a breakthrough appeared 'in sight', General Pervez Musharraf had to make way for other leaders and the agreement got blocked. A few years ago when President Musharraf was living in exile in London he had given a similar indication.
What was this possible resolution on Kashmir? The people of India are entitled to know an answer to this question. 
The stated position of India has been very clear. Jammu and Kashmir is an integral part of India. In 1994, the Indian Parliament had passed a unanimous resolution asserting that PoK (Pakistan occupied Kashmir) was an integral part of India's territory. India firmly believes that no third party intervention in Kashmir is permissible. Pakistan has an unfinished agenda on Kashmir. It has not reconciled to Kashmir being integral to India's sovereignty. It has used warfare and terrorism to achieve this end. India firmly believes that the age and era of re-drawing boundaries is over. India's negotiating space on territory in the context of Kashmir resolution is negligible.