http://www.tribuneindia.com/2014/20140401/edit.htm#3

Henderson Brooks' review confined to operational tasking
Gen V. P. Malik (retd)

IN analysing any armed conflict, two aspects have great importance. Why did it happen, or what were the geo-political and strategic circumstances which led to the conflict? And, how was it fought on the ground? The Henderson Brooks' Operational Review (HB Review) of the 1962 India-China war, long overdue for de-classification and academic study, deals with the latter part. It was tasked only to look at training, equipment, system of command, physical fitness of the troops and capacity of the military commanders at all levels to influence the men under their command. For inexplicable reasons, General Chaudhury, who took over as Army Chief on November 19, 1962, advised the authors not to review the functioning of Army Headquarters (AHQ). As a result, the role of the Ministry of Defence (MoD), its relationship with the AHQ and the directions given to it by the former were not examined. The HB Review and its lessons thus deal only with operational tasking, logistics, staff duties and military leadership issues at the operational and tactical levels.

Since the Review was ordered by the Army Chief, follow-up action to correct shortcomings in the Army was prompt. I recall that several exercises e.g. Exercise Ram Ban and Ram Chakor were conducted in 1963 to learn more about mountain warfare and make necessary organisational changes. These resulted in the creation of mountain divisions, modification of infantry battalions and many other units for their role in the mountains. A better prepared Army for mountain warfare performed well in Kargil in the 1965 Indo-Pak war and in the India-China skirmish at Natula in 1967.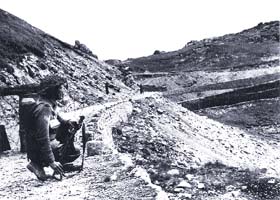 It is also important to note that since 1962, due to technological upgrade of military weapons and equipment, our military strategy, doctrines, command and control system and tactics have undergone substantial changes. This Review, therefore, has little relevance today except for military leadership issues, perennial deficiencies and in some cases antiquity of authorised weapons and equipment.

That brings me to the first, more important geo-political and strategic aspect because military preparedness, operational planning and tactics must flow from policy and grand strategy. Have we learnt lessons from that part of this disastrous war?

The armed conflict resulted from a chain of strategic events which started in 1950 when the Chinese PLA, after defeating Khampas in the battle of Chamdo, occupied Tibet. Within a month, on November 7, Sardar Patel wrote a detailed letter to Nehru giving the geo-strategic and security implications of the event and his cautionary advice on this issue. Nehru ignored it. He had a mindset on China. Patel's advice was not discussed in the Cabinet. It was confined to a vault for the next 18 years. Instead, our government assisted the PLA in routing its logistical requirement through Calcutta Port and Kalimpong.