http://www.tribuneindia.com/2014/20140803/edit.htm
Hardeep S Puri
THE Indian establishment had been remarkably silent on the comprehensive surveillance to which India, its leaders, political parties, diplomatic representation and its economic entities have been subjected by the National Security Agency (NSA) of the US. Salman Khushid's statement that what was being collected was only 'metadata' lead to the inference being drawn that there was some collaborative arrangement between New Delhi and Washington. Whilst the jury is still out on the 'collaboration' part of the arrangement, if any, information now available in the public domain, thanks to Edward Snowden, indicates an altogether different and more serious dimension.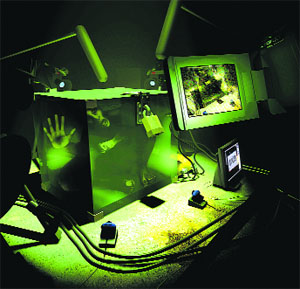 Visiting Secretary of State John Kerry was told by Sushma Swaraj on July 31 during the US-India Strategic Dialogue that India had been outraged and that such snooping was unacceptable. Some of the implications of such surveillance for our national security need to be understood.
Within a few weeks of India being elected to the UN Security Council, on 22 December 2010, as India's PR to the UN, I addressed a communication to the then Foreign Secretary requesting both preventive and countermeasures in the more important offices and conference facilities urgently for protection of in-house discussions/meetings and for the security of our communications. There was not even an acknowledgment of the request made, let alone any action on this written communication carrying the highest classification.
The Snowden revelations and the 'top secret' documents released by him have now been collated by Glen Greenwald in his recently released book 'No Place to Hide: Edward Snowden, the NSA, and the US, Surveillance State'.
A top secret document of August 2010 has the following:
"In late spring 2010, eleven branches across five Product Lines teamed with NSA enablers to provide the most current and accurate information to USUN (United States Mission to the United Nations) and other customers on how UNSC members would vote on the Iran Sanctions Resolution.… SIGINT was key in keeping USUN informed of how the other members of the UNSC would vote.
"…according to USUN, SIGINT 'helped me to know when the other Permreps [Permanent Representatives] were telling the truth… revealed their real position on sanctions… gave us an upper hand in negotiations… and provided information on various countries' "red lines"'."