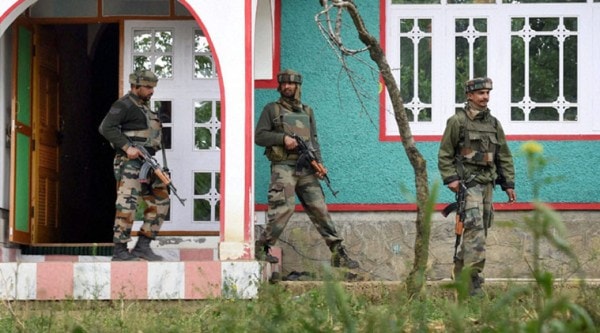 Written by
H S Panag
| Posted: November 28, 2014 1
THE high voter turnout in the first phase of elections in Jammu and Kashmir is hopefully indicative of the trend and provides a great opportunity for the Centre and the incoming state government to revamp political and military strategy. But military strategy must flow out of political strategy and not vice versa.
Two recent cases have put AFSPA back in the firing line. Earlier this month, two civilians were killed when soldiers fired at their car — a clear overreaction — when it failed to stop at a roadblock in Budgam. The GOC-in-C, Northern Command, has since apologised for the incident and a court of inquiry has indicted nine soldiers, recommending court martial proceedings.
Also, the court martial in the Machil case of April 2010 was concluded this September, though it only made headlines in November. Five army personnel, including the commanding officer of the unit, were cashiered or dismissed from service and awarded life imprisonment. The media coverage has implied that these cases are special, that most past instances of human rights violations have been brushed under the carpet by invoking AFSPA. But in fact, over the years, more than a hundred court martials have been held by the army in cases of human rights violations, with sentences ranging from dismissal to life imprisonment. The army's track record in investigating and punishing human rights violations has been exemplary.
The Machil encounter was an open-and-shut case of rogue behaviour. By the end of May 2010, investigations had prima facie established that it was fake. This led to violent protests, to which security forces had to respond, which led to yet more violent protests — 112 civilians died between June and September. After initial denials, the army ordered a court of inquiry. By the end of December 2010, it was concluded that the case warranted disciplinary action against the accused. This delay was a serious lapse on the part of the brigade and division commanders. Most senior commanders can tell if an encounter is genuine. Its circumstances, the number of rounds fired, casualties, the type/ condition of weapons recovered, police and intelligence reports and press coverage leave little room for doubt. In Machil, the unit stood by its story, but the higher commanders were also complicit in trying to safeguard the reputation of the unit, the formation and the army.