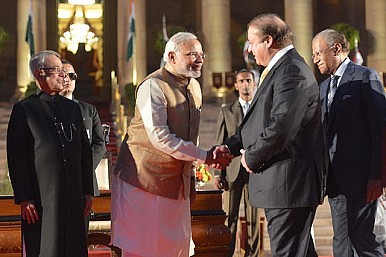 For many years, Pakistan has been struggling with the idea of granting MFN status to India. In 2011, at least, it seemed that dialogue between the two countries was delivering some progress. MFN status appeared to be a matter of when, not if, and indeed this was candidly communicated to the business community and the media.
The collegial agreement on the Composite Dialogue sought to discuss several issues affecting Pakistan-India relations, including peace and security, Kashmir, water and territorial issues, terrorism, and economic cooperation. Trade appeared to be the low-hanging fruit for stakeholders on both sides of the border, who hoped that better economic relations would pave the way for political stability and normalized relations between the two countries.
Several meetings into the dialogue Pakistan agreed to grant MFN status to India, renaming it non-discriminatory market access (NDMA), in the first quarter of 2014, provided India gave market access to Pakistan for some 300 items. The meeting also came with promises to ease visa processes across the border and open banks on each side to accelerate transaction processes. The final decision was postponed until after the Indian elections so that the MFN status could be offered to the new Indian government in office.
However, speaking at a recent conference organized by the Indian Council for Research on International Economic Relations, Pakistan's High Commissioner to India, Abdul Basit, said that extending MFN status to India would severely harm Pakistan's local economy. Basit argued that growing bilateral trade has hardened India's stance on the issue of Kashmir.