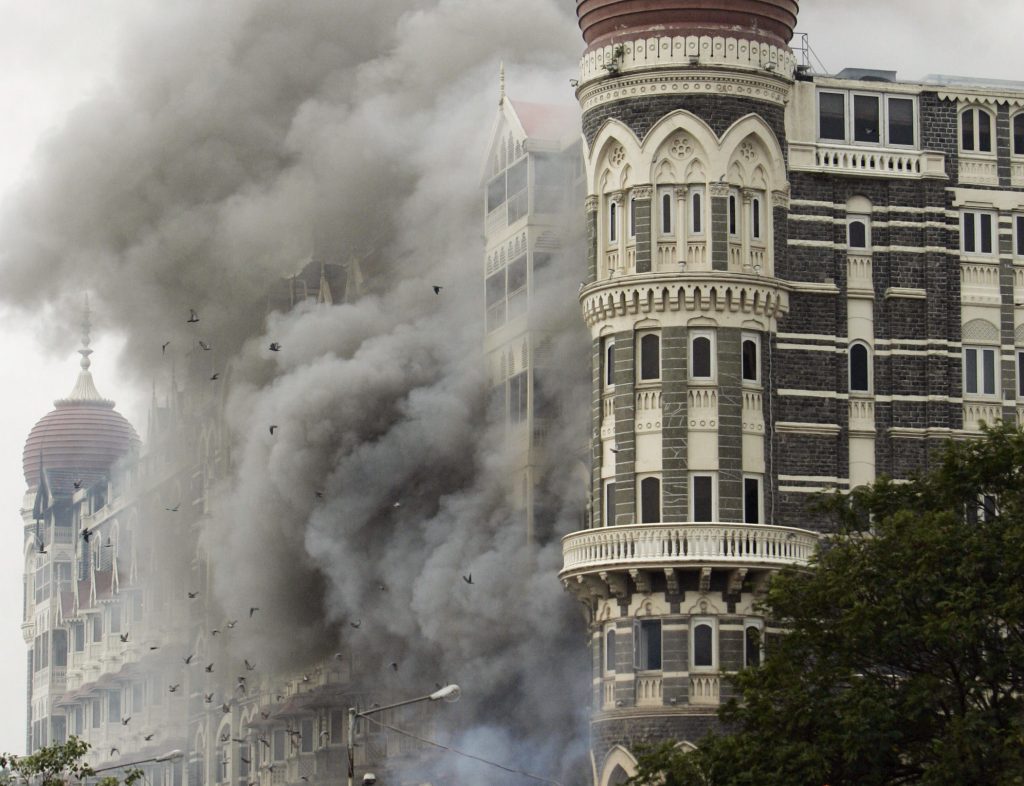 While much of the United States' attention in South Asia has centered on battling al Qaeda, ISIS, the Haqqani network, and the Afghan Taliban, several other militant organizations, most notably Lashkar-e-Taiba (LeT), consistently wreak havoc in the region and directly threaten U.S. interests and security. Although LeT does not have the notoriety of ISIS and al Qaeda, it has previously attempted to strike the U.S. homeland and continues to keep America squarely in sights.
"LeT is arguably the most capable South Asia-based group when it comes to international terrorism," Stephen Tankel, assistant professor in the School of International Service at American University, told The Cipher Brief. "Its ability to threaten the U.S. homeland directly, i.e. to execute its own terrorist attack, is probably higher than any other group in South Asia."
Lashkar-e-Taiba, which literally translates to "army of the pure," was formed in the early 1990s as the militant wing of the prominent Pakistani Islamist organization Markaz al-Dawa-Wal-Irshad – a group that was established in 1986 – and later sent fighters to aid the Taliban's conquest of Afghanistan in the mid-1990s. Under the guidance of Pakistan's intelligence agency, known as the ISI, LeT shifted its focus to attacking Indian targets both in the disputed Kashmir region and in India itself. In essence, LeT operates as an extension of the ISI and has evolved into Pakistan's proxy in Kashmir, similar to the role that the Haqqani network has assumed in Afghanistan.
"What the group seeks is a liberation of Muslims from the heavy hand of Indian rule in Kashmir and the territory's ultimate incorporation into Pakistan," explains Dr. Marvin Weinbaum, Director for Pakistan studies at the Middle East Institute. "More broadly, LeT's involvement in attacks mounted elsewhere in India indicate an agenda that seeks on the behalf of Indian Muslims the weakening and dismemberment of what is seen as an oppressive Hindu state."
Beyond its militant agenda, LeT, under the banner of its charitable front, Jamaat-ud-Dawah (JuD), has also provided social services such as education and healthcare to many inside Pakistan and Kashmir. This has endeared the group to local citizens as LeT has filled a critical void where the Pakistani government has proven inadequate.
"These activities have given LeT local standing, which it can use for recruitment and fundraising," explains Weinbaum. "Over time, it has allowed LeT to develop a popular support base that would make it difficult for the government to uproot, even should it be inclined to do so."
In December 2001, LeT ascended onto the international stage when a number of its fighters, alongside those from another Pakistani-based militant organization that operates in Kashmir, Jaish el-Muhammad, attacked the Indian parliament in New Delhi killing nine people. The U.S. swiftly moved to designate LeT as a terrorist organization, and Pakistan followed suit one year later after facing mounting international pressure. In 2002 LeT attempted to rebrand itself under its charitable wing JuD, but it has nonetheless still been considered a terrorist organization by both the U.S. and India. JuD was eventually banned by Pakistan in 2015.
But what really identified LeT as a highly capable terrorist movement occurred in 2008 when ten LeT militants carried out a three-day shooting spree at multiple locations in Mumbai that left 166 dead and more than 300 wounded. The attack nearly imploded already tense Pakistan-Indian relations.
Today, LeT is led by one of its founders, Hafiz Saeed, who was placed under house arrest by Pakistan this January. Saeed is accused by India and others of orchestrating the Mumbai attacks and has been placed under house arrest in the past, but never for long for fear LeT would retaliate against the Pakistani state. He was allowed to travel freely around Pakistan and deliver highly-charged speeches against both Pakistan and India.
Operationally, LeT remains devoted to the Kashmir cause and frequently targets both civilians and security personnel in the area. In July, the group gunned down seven Hindu pilgrims visiting religious sites in Indian Kashmir. One month earlier, a LeT commander, Bashir Ahmad Wani, led an assault that killed six police officers in the area.
LeT also works alongside two other militant groups in Kashmir, the Pakistani-based Jaish-e-Mohammad and Hizbul Mujahideen, an indigenous Kashmiri militant group led by Yusuf Shah that was just designated as a Foreign Terrorist Organization by the U.S. State Department. Although the three groups coordinate and cooperate, Tankel says there is also a certain element of competition between them, specifically when it comes to LeT and Jaish-e-Mohammad, with the latter being seen as "more expendable" by the ISI.
This summer, Indian security forces have eliminated a number of key LeT leaders, including Ayub Lelhari and Abu Dujana. According to the Times of India, Indian security forces have killed a total of 134 militants in the region this year, including eight top LeT commanders. Yet LeT remains a significant threat in South Asia and continues to stage attacks on a regular basis.
The U.S. is not immune from the group. LeT operatives have fought alongside the Taliban in Afghanistan for years and are responsible for the deaths of U.S. troops in the country. Furthermore, it is believed that the perpetrator of the attempted Times Square Bombing in 2010, Faisal Shahzad, was directed by LeT. While LeT may not necessarily prioritize attacking the U.S., Tankel explains it is imperative for the U.S. Intelligence Community to remain vigilant in monitoring and ensuring that the situation stays that way.
"The United States fits within LeT's ideological target set," says Tankel. "However, from a strategic standpoint, executing an attack against the U.S. homeland would come with major costs for Pakistan and for the group."
But he warns, "The danger is that this calculation could change at some point."
Bennett Seftel is deputy director of analysis at The Cipher Brief. Follow him on