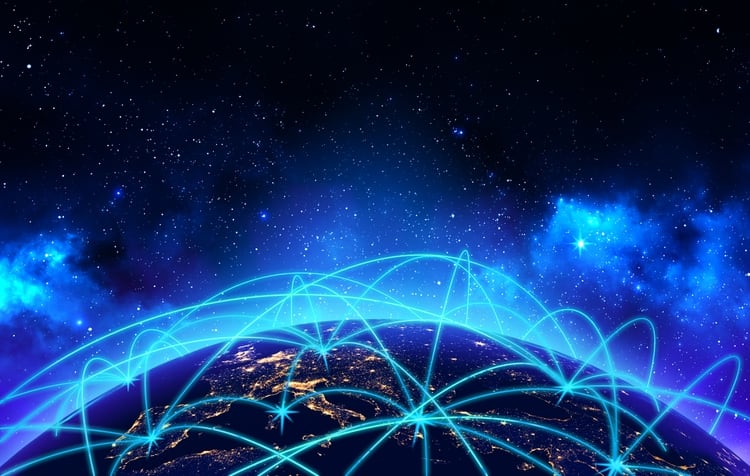 Earth globe night view with connect lines on deep blue space background.
Space has become not only congested but contested, with adversaries developing both kinetic and non-kinetic means of denying the U.S. military operations.
Adversaries have recognized how reliant the U.S. has become on space from GPS that enables precise time, troop location and precise location for munition strikes, as well as communications links that enable beyond-line-of-sight control of large unmanned systems such as the MQ-9 Reaper.