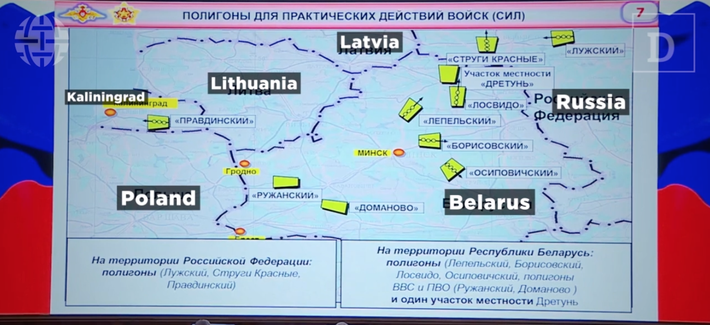 Zapad is Moscow's recurring Cold War-era wargame designed to show the world Russia can outmatch NATO. Russia's Ministry of Foreign Affairs calls the drills "exceptionally defensive" in nature. Zapad involves fictional battles played out across western Russia, Belarus and Kaliningrad.
"So not far from many NATO members on the eastern flank, like Lithuania, Latvia, Estonia and Poland," said Lauren Speranza, associate director of the Transatlantic Security Initiative at the Atlantic Council in Washington. "It could be the largest exercise since the end of the Cold War."
Read here for the latest Zapad 2017 analysis from the Atlantic Council's Digital Forensics Lab.