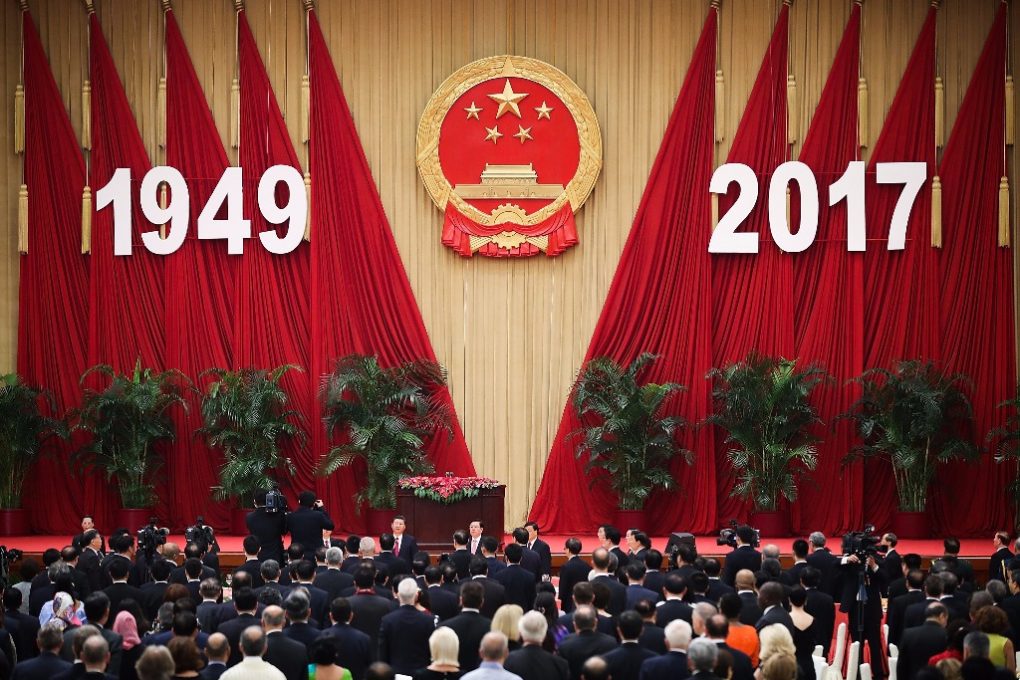 For this last week of 2017, we asked our experts to predict what they see for the year ahead. CIA veteran and Asia hand Amb. Joseph DeTrani spoke about what Beijing could do to check the rising threat from North Korea, including implementing U.N. sanctions that Pyongyang has called an "act of war."
On China's implementation of North Korea sanctions:
"I think China has put some emphasis on implementation of those sanctions. I think they're working to restrict the amount of coal coming into China, if not cutting it off completely—and the same with textiles. So I think China is implementing the relevant UN Security Council resolutions and sanctioning North Korea for its missile launches and nuclear tests. Could they do more? Absolutely, they could do more…."
"Their concern is more stability in North Korea…keeping the status quo, and making sure they're not looking at the potential for refugees coming over the border, loose nukes and possibly the U.S. with the Republic of Korea going over the 38th parallel. I think putting too much emphasis on China isn't going to give us exactly what we're looking for, which is what we did in 2005 and 1994—and that's getting North Korea to agree to complete verifiable, irreversible dismantlement in return for security assurances, economic benefits, and ultimately a more normal relationship with the U.S. and the other countries involved."
We also spoke to Chris Johnson, a former CIA analyst and holder of the Freeman Chair in China Studies at CSIS, for his take on how China and the U.S.-China relationship are evolving.
On President Xi Jinping and internal Chinese politics:
"Xi is very different from Chinese leaders we've had for the last several rounds. They were engineers, most of them – technocrats, somewhat bland. Jiang Zemin was interesting, you know he was sort of a bon vivant but Xi Jinping is very steeped in history, very steeped in politics. Frankly very steeped in Chinese foreign policy, classic Chinese teachings and wisdom. So, he's a very smart person. Also, exceptionally pragmatic and that's actually important because I think a lot of people feel he's taking people in the country in the direction of a new culture revolution and/or he's a power mad megalomaniac like Mao. I don't see that in his personality."
"If you look at the recent party congress, he's clearly the most powerful leader, at least since Deng Xiaoping, arguably since Mao. He's gotten his name into the constitution, which you know sounds silly to a western audience, but in terms of ideologies, still matters very much in their system and it confers power. If you are the ideological arbiter, the term of art that they use, it makes it much more dangerous for others in the system to resist you personally and to resist your policy. And likewise, I think we've seen a situation where the Politburo Standing Committee, the highest sort of decision-making body in China, it's not a decision-making body necessarily anymore, it's a more of an advisory body than Xi Jinping the top leader."
For podcast host Brian Garrett-Glaser's full discussion with Amb. Joseph DeTrani, check out The Cipher Brief Daily Podcast – either on iTunes, or here on our website (updated each morning).
To read one of our earlier, in-depth takes from Amb. DeTrani on how to solve the North Korea crisis, click here; or revisit this take on the crisis as opportunity, by Cipher Brief expert and former acting director of the CIA Michael Morell, together with Graham Allison.