By Sarah Frier, Selina Wang, and Gerrit De Vynck
U.S. midterm elections on Tuesday will determine whether the Republican Party keeps control of Congress for the next two years. While the political battle rages, internet and social-media companies are waging their own war online against trolls, bots, manipulation and misinformation designed to sway the results. There's also concern about potential voting machine glitches and other disruptions, along with cyber-attacks and misuse of digital ads.
U.S. Alerts Facebook About Foreign Content (10:31 p.m. ET)
On Sunday night, U.S. authorities told Facebook to look into some coordinated internet behavior from fake accounts they believe could be related to a foreign entity, the company said Monday.
Acting on the tip, the company blocked 85 Instagram accounts and 30 Facebook accounts while it investigates further, it said in a blog post.
"Almost all the Facebook Pages associated with these accounts appear to be in the French or Russian languages, while the Instagram accounts seem to have mostly been in English — some were focused on celebrities, others political debate," Facebook said. "Typically, we would be further along with our analysis before announcing anything publicly. But given that we are only one day away from important elections in the US, we wanted to let people know about the action we've taken and the facts as we know them today."
Officials on High Alert for Cybersecurity Hacks (6:22 p.m. ET)
Cybersecurity specialists expect that Russia will hold off on major attacks until the 2020 Presidential election, according to a survey by the Center for Strategic and International Studies. However, federal officials are on high alert, expecting that every hour could bring a new, unexpected hacking attempt, Bloomberg Government reports.
Common Cause, a democracy advocacy organization, says it has witnessed a variety of misinformation campaigns on social media, especially posts telling people to vote a day late, on Nov. 7. Some voters in Georgia and Florida also reported receiving bogus texts telling them their votes haven't been counted, the group said in an emailed response to questions.
According to the Boston Globe, citing Department of Homeland Security election threat reports, hackers have targeted voter registration databases, election officials, and networks across the country. Federal agencies have logged more than 160 reports of suspected meddling in U.S. elections since Aug. 1, documents show, according to the newspaper. In the last week of October, at least a half a dozen states reported malicious log-in attempts on voter databases and election security systems, the report cited by the Globe showed.
Trump's Voting Warning Goes Viral on Facebook (5:13 p.m. ET)
One of the top posts on Facebook globally in the last 12 hours is from the Donald Trump For President page, saying that Trump warned "anyone who commits illegal voting shall receive maximum criminal penalties," and asks people "do you agree?"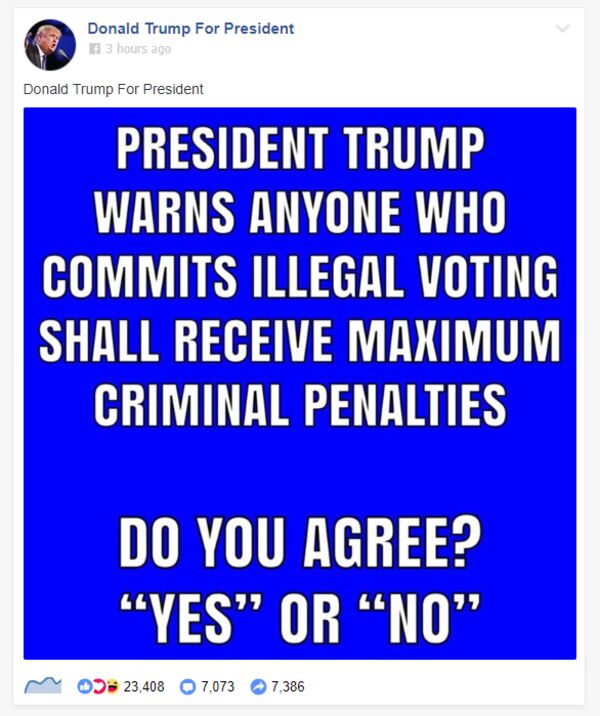 Source: www.facebook.com/DonaldTrump4President
Facebook recently made new rules against voter suppression on its site. The company said it would be taking down anything that gives people the wrong information about methods or times for voting. But this post doesn't qualify because it's referencing something Trump said, Facebook says.
Trump has often said voter fraud is a serious issue, even claiming early on in his presidency that he would have won the popular vote, and not Democratic candidate Hillary Clinton, if "millions of people" hadn't voted illegally.
Voter fraud is "vanishingly rare," according to the Brennan Center for Justice at NYU School of Law, which cited academic studies and investigations by news organizations. For example, the Washington Post found four documented cases of fraud among more than 135 million votes cast in the November 2016 US elections.
Abrams Says Kemp Abusing Power With Hack Claim (2:15 p.m. ET)
Stacey Abrams, the Democratic nominee in the closely watched Georgia governor's race, said her Republican opponent's claim of election hacking was a "which hunt," and an abuse of his power as the official in charge of overseeing voting.
On Sunday, Brian Kemp, Georgia's secretary of state and the Republican candidate for governor, said there had been "a failed attempt to hack the state's voter registration system" and an investigation had been opened into the Democratic Party of Georgia. No data was breached and federal authorities have been alerted, according to a statement from Kemp's office.
Abrams told CNN on Monday that Kemp's decision to implicate Democrats was an attempt to deflect blame over his own failure to secure the system. Read more here.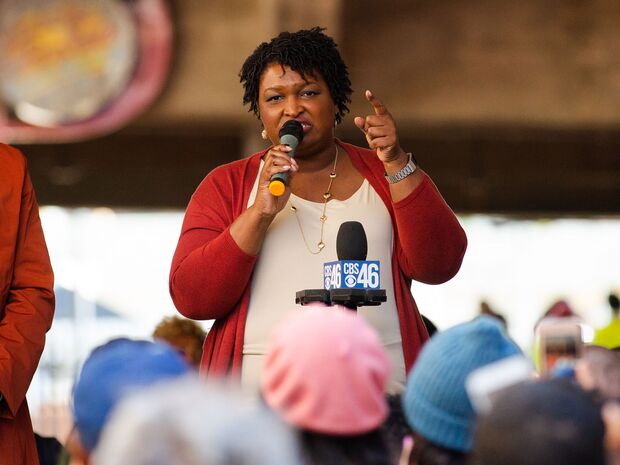 Photographer: Kevin Liles/Bloomberg
Facebook Pulls Controversial Ad Backed by Trump (1:25 p.m. ET)
Facebook followed Fox News and NBC in pulling a controversial TV commercial about the migrant caravan after an online backlash that included protests from Hollywood celebrities.
The Republican campaign spot, backed by President Donald Trump, says the migrant caravan is filled with "dangerous illegal criminals."
"This ad violates Facebook's advertising policy against sensational content so we are rejecting it," a company spokeswoman said. "While the video is allowed to be posted on Facebook, it cannot receive paid distribution."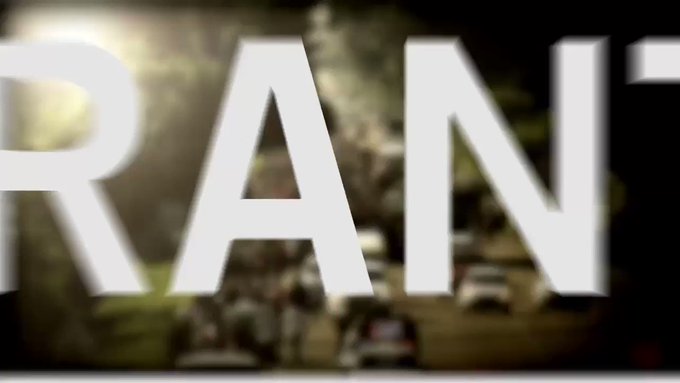 CNN refused to run this ad... I guess they only run fake news and won't talk about real threats that don't suit their agenda. Enjoy. Remember this on Tuesday.
Facebook Changes How It Pays Fact-Checkers (1:08 p.m. ET)
The social-media giant hasn't ever wanted to directly fact-check stories, so it relies on third parties to do the work. Now it's testing a new way to reward partners, including PolitiFact and Snopes. The company usually pays them on a contract basis, but now it's beginning to pay per-story. This gets Facebook more involved in identifying which content is checked first, and encourages fact-checkers to work quicker and focus on the most-important articles first.
Facebook confirmed it's piloting a new process where it gets highly likely misinformation to U.S.-based fact-checkers faster, to reduce the time to address problematic content, a spokeswoman said. It can take these groups several days to debunk something, and by that time the piece has often already gone viral and caused damage.
Facebook said it's picking this priority content partly based on the number of times users call out the story for being unbelievable. "The things that we flag for fact-checkers in these higher-signal escalations are items that we have a higher confidence to be false," the spokeswoman said. "This method is lower volume but higher precision, and we flag a small number of high-confidence items this way to encourage fact-checkers to review these items first."
— With assistance by Ben Brody