Taliban militants attacked an Afghan base on Monday killing 47 soldiers and wounding 54 others on the day the rebel group resumed peace talks with the U.S. in Doha.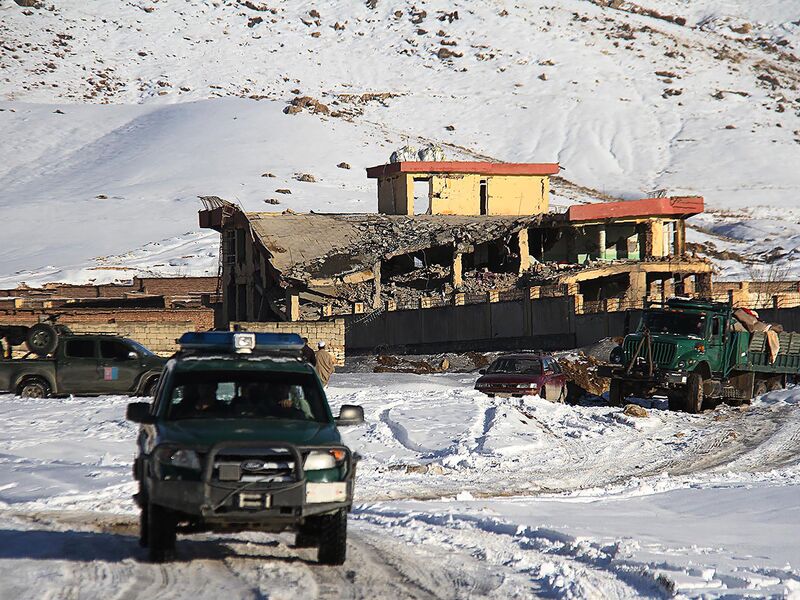 The assault was the
deadliest
since 2017 when the group infiltrated a northern army base killing more than 100 soldiers. The Taliban confirmed the talks, and the attack in two separate emailed statements Monday. The insurgents detonated an U.S.-made Humvee full of explosive inside a training center of the country's intelligence agency on the outskirts of Maidan Shahr city, west of Kabul, two Afghan intelligence officials said, asking not to be identified citing rules.
Later in the day, representatives of the militant organization met with the U.S. delegation headed by special envoy on Afghan reconciliation Zalmay Khalilzad to seek withdrawal of foreign forces from the war-torn country. The deadly attack was planned to push the U.S. to accept the terrorist group's demand, according to Abdul Shukor Dadras, an independent political analyst.
"With their deadly attacks, Taliban wants to have an upper hand in the talks and force the U.S. to accept their wishes and demands," Kabul-based Dadras said. Some of their key demands are full withdrawal of foreign forces, removal of United Nation sanctions and freedom for imprisoned rebels, he said.
The explosion on Monday destroyed large parts of the building, Sharifullah Hotak, a member of the region's provincial council said by phone. After the attack, four other militants raided the base and began shooting at the wounded soldiers but were killed, the Afghan intelligence officials said.
The Taliban, which controls or contests half of the Afghan territory, last week warned the U.S. they would stall all negotiations if they deflect from the issue of the foreign forces withdrawal. Taliban repeatedly rebuffed calls of President Ashraf Ghani for a direct talk because it deems his government illegitimate. Ghani said late last year that more than 28,000 Afghan forces were killed in violence since 2015, shortly after he took office, in addition to 10,000 civilian casualties in 2017 alone.
As the U.S. and Afghan war, now at stalemate, drags on for more than 17 years, U.S. President Donald Trump last year ordered his government to initiate peace talks with the insurgents to end the war that's taken the lives of more than 2,300 U.S. soldiers and cost the nation more than $900 billion. Trump's envoy Khalilzad held three rounds of talks with the group late last year in the Persian Gulf, all
unsuccessful
.