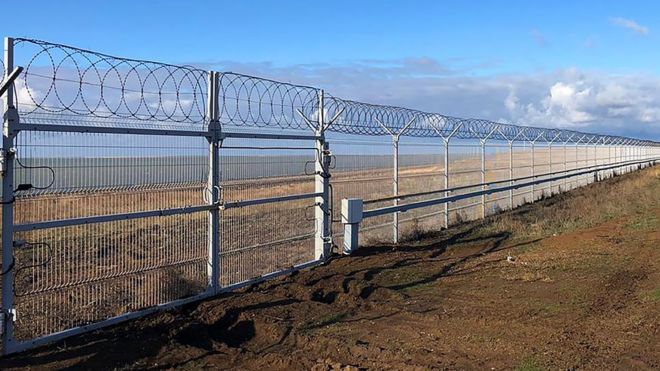 Russia has finished building a high-tech security fence along annexed Crimea's border with mainland Ukraine.
The fence, more than 60km (37 miles) long, is topped with barbed wire and has hundreds of sensors.
Russian forces annexed Ukraine's Crimea peninsula in March 2014 - a move condemned internationally. Crimea has a Russian-speaking majority.
Russia's FSB security agency says the fence is necessary to prevent "infiltration attempts by saboteurs".
The fence spans the neck of land connecting Crimea with Ukraine's Kherson region.
Most of its sensors pick up vibrations from any potential intruders, the FSB said, but some are also radio-location devices. Russia has similar equipment along its northern and eastern borders.