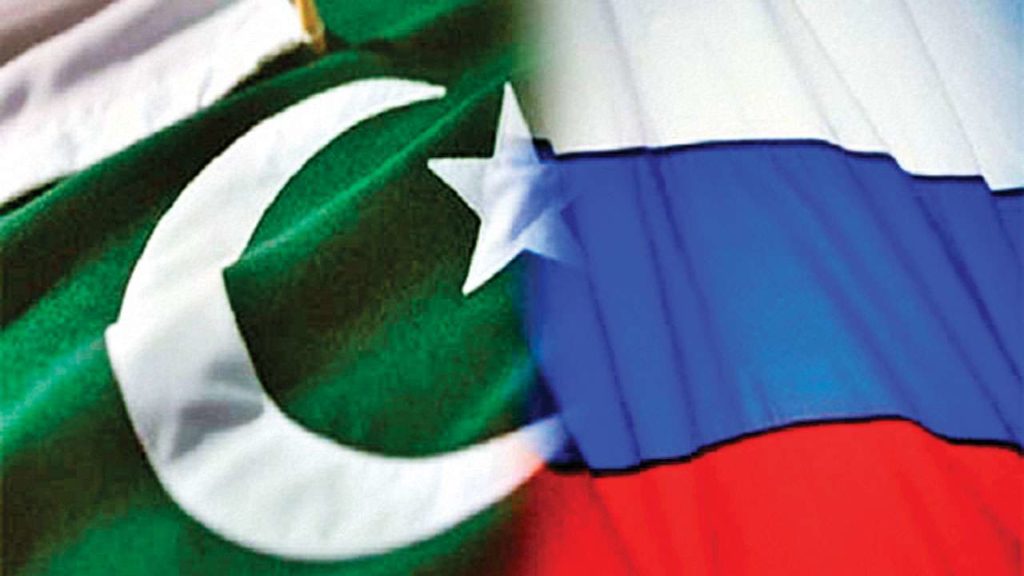 Recent media reports reveal the possibility of a deal between Russia and Pakistan on the supply of Pantsir – S1 air defence missiles/gun system and T-90 Tanks to Pakistan. The Pantsir-S1 is designed for air defence of small military, administrative and industrial installations against enemy aircraft, helicopters, cruise missiles and precision guided weapons. The T-90 is a main battle tank.
The reports appear against the backdrop of the Indian air strikes (in the last week of February, 2019) at Balakote – inside Pakistan territory – to destroy the alleged terrorist training camps of Pakistan-based and UN-proscribed terrorist outfit – Jaish-e-Mohammed – which had earlier claimed responsibility for the deadly terrorist attack in Pulwama in the Indian state of Jammu and Kashmir on 14th February, 2019, killing 40 officers of the Central Reserve Police Force. The proposed acquisition is therefore being seen in the context of Pakistan's desire to strengthen its defence and combat capacities against a possible attack from India and Russia's willingness to support Pakistan in this context. This is a plausible assessment, but there is, however, a larger picture.
Russia's relations with Pakistan, particularly defence cooperation, are on ascendency since 2014 when the two sides signed a "military cooperation" agreement in November, 2014 during the visit of Russia's Defence Minister to Islamabad – the first such visit since the collapse of the Soviet Union. The visit was preceded by extensive engagement between the senior-most defence officials of the two countries throughout 2014. The agreement envisaged "exchanging information on politico-military issues, strengthening collaboration in the defence and counter-terrorism sectors, sharing similar views on developments in Afghanistan and doing business with each other."
Since then Russia has sold four Mi-35M combat helicopters to Pakistan. The two sides have held two rounds of counterterrorism military drills on each other's soil, while the Navies of Russia and Pakistan have participated in joint anti-drug exercises in the Arabian Sea, and a Pakistani warship has participated in the major Russian Navy Day Parade.
Russia's initial rapprochement with Pakistan came in the backdrop of an increasing impression that India, led by Prime Minister Narendra Modi from 2014 onwards, was steadily drifting away from Russia, while moving closer to USA and Europe. Russia was particularly upset over India's decision to aggressively diversify its sources of defence procurement which relegated Russia to India's second largest supplier. India was quick in addressing the trust deficit and taking corrective measures to reset its relations with Russia, particularly by placing high-value defence orders worth several billion dollars with Russia, which should help Russia in sustaining its military-industrial complex. Nevertheless India's relations with Russia are now devoid of emotions of the past and are more or less transactional. At the same time there is a tacit understanding that neither India nor Russia will develop relations with a third country at the cost of their bilateral relations.
Meanwhile, Russia's military cooperation with Pakistan has been growing slowly but steadily. In order to understand as to where does Pakistan figure in Russia's geo-strategic plans, the following need to be factored in: Russia's relations with the USA and Europe are on the downslide, particularly after Russia's annexation of Crimea in early 2014. Russia's economy is under pressure and it needs to diversify its defence exports destinations. Further, Russia is apprehensive of a possible spill-over of terrorism from Afghanistan to its borders through Central Asia; Russia is also wary of the drugs menace from Afghanistan. Above all, Russia is determined to retain its role as one of the leading global players.
Pakistan fits eminently into Russia's strategic plans for the region. Russia views Pakistan as an inevitable partner who can play a role as a peace broker between Islamist Taliban and the US-backed government in Kabul. Hence, the parallel efforts by Russia, in conjunction with Pakistan, to bring about a reconciliation which can forge a political solution in Afghanistan. Russia's plans to play a leading role in the stabilization of Afghanistan is also a part of its broader effort to counter the United States and NATO in the region, particularly when the USA is contemplating a complete withdrawal from Afghanistan. The repeated US condemnation of Pakistan for its failure in reigning in terrorism works in favour of mutual convenience of Russia and Pakistan to engage each other. In short, Russia looks at Pakistan as an important factor for Russia to get a strong foothold in the region. Revenue from the sale of arms to Pakistan is an added bonus though it would like the military cooperation to be seen as an effort to strengthen Pakistan's capacity to counter terrorism and drug-trafficking. Moreover, Pakistan's geographical location on China's ambitious Belt and Road (BRI) initiative is of added significance for Russia.
Should Russia's growing partnership with Pakistan be a source of concern to India? The answer is both Yes and No.
India is already in possession of T-90 Tanks supplied by Russia and recently the Indian Government was reported to have cleared procurement of another batch of 464 T-90 Tanks from Russia. India is in the process of procuring a sophisticated S-400 missile defence system from Russia. Russia's contemplated supplies to Pakistan thus do not give it an edge over India.
In its bid to modernize its armed forces, India has aggressively diversified its sources of procurement of defence equipment. To that extent, India is not in a position to demand that Russia cease to supply arms to Pakistan, particularly when Russia's economy is going through a difficult phase and the country is facing isolation in the West.
So what can India do to protect its national security interests?
Russia remains India's leading defence supplier; in 2018 India concluded a $5bn deal to purchase S400 missile defence system and more recently the Indian Government has approved a Rs 3600 crore deal for the purchase of 10 Kamov 31 helicopters from Russia for its navy to strengthen its capability against aerial threats to its aircraft carriers and large warships. Pakistan in comparison has no match to India's market and neither does its capacity to pay in hard currency. India, thus, is theoretically in a position to influence Russia – at least in securing a guarantee that the Russian defence supplies to Pakistan in future will not be detrimental to India's security. In other words, all such supplies should be made on the condition of not being used against India, as is the position in the case of F16 aircraft supplied by the USA to Pakistan. What remains to be seen is whether similar conditions will be acceptable to India?
In conclusion, Russia's increasing bonding with Pakistan must not be viewed through the prism of Indo-Russian relations; it must be assessed in the backdrop of the larger picture. The current levels of defence cooperation between Pakistan and Russia should not be a matter of undue concern to India. Nevertheless, India must be prepared to guard itself from any possible Russia-Pakistan-China nexus working against the interests of India.