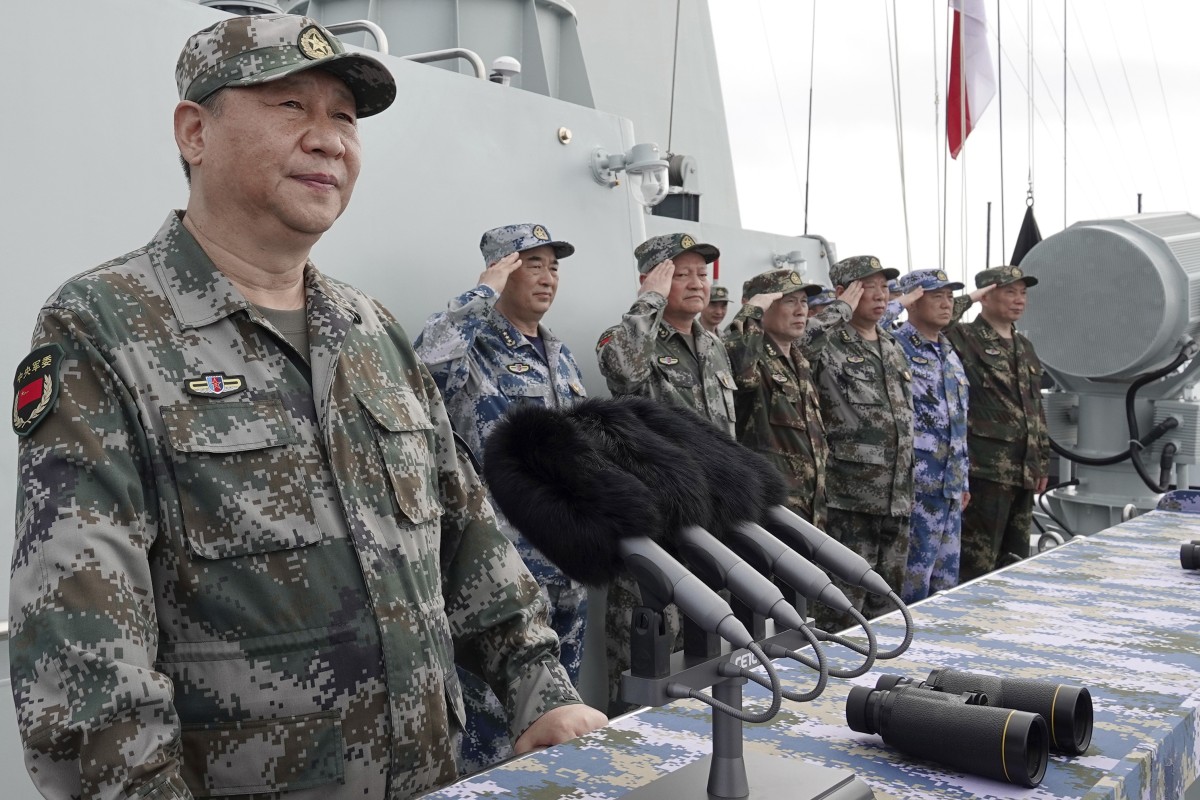 China's latest defence white paper is the first since Chinese President Xi Jinping's sweeping military reforms and takes a markedly more antagonistic tone towards the US and other countries than its predecessor. Photo: AP
China lambasted the United States on Wednesday for undermining global strategic stability in its first defence white paper since Chinese President Xi Jinping initiated a sweeping military reform in 2015.
The report, "China's National Defense in the New Era", said at the outset that international security systems and order were undermined by growing hegemonism, power politics, unilateralism and constant regional conflicts and wars.
The white paper named the US as primarily to blame for destabilising international security, stoking international strategic competition and speeding up an arms race by developing new types of combat forces. Nato, Russia and Japan were also criticised, but to a lesser degree.
It was a marked departure from China's previous defence report, released in 2015, which called for more military exchanges and greater cooperation with other countries in an unprecedentedly changing environment.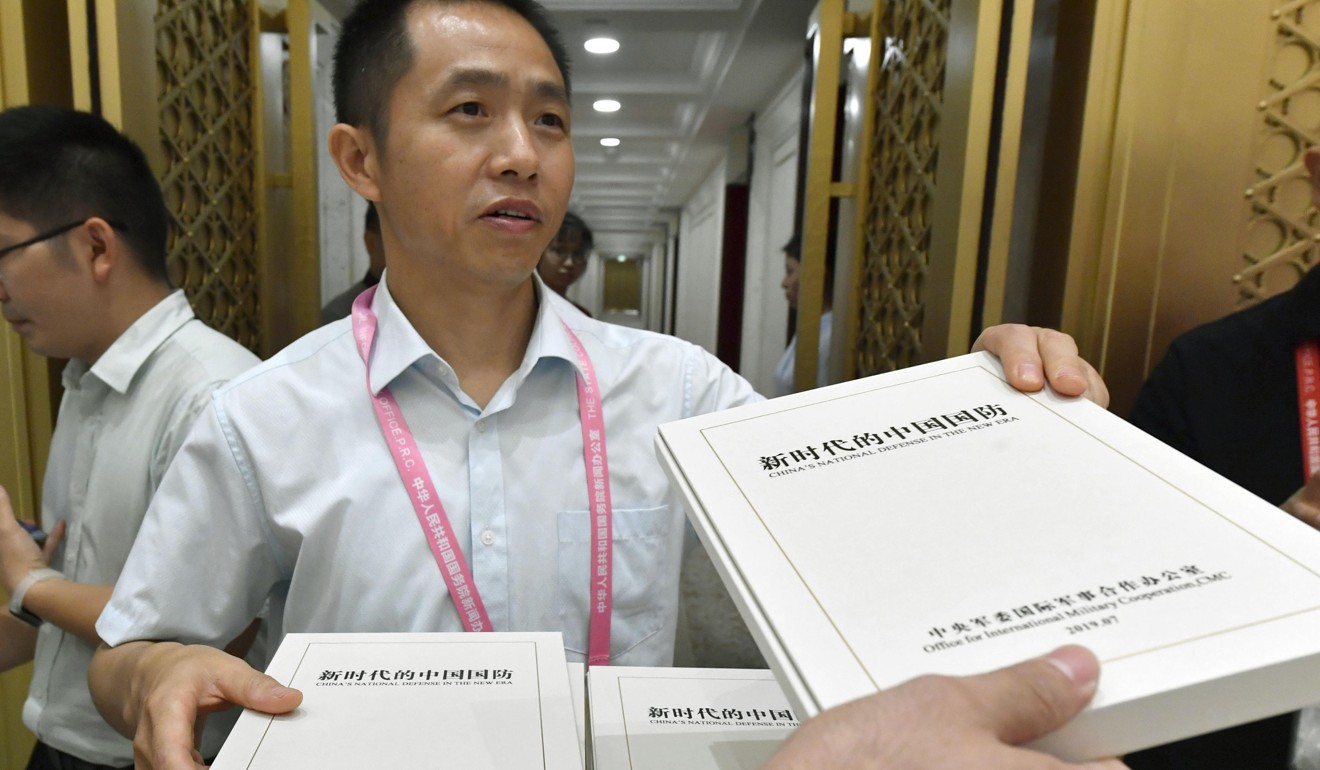 An official hands out copies of China's latest defence white paper to journalists in Beijing on Wednesday.
"The US has adjusted its national security and defence strategies, and adopted unilateral policies. It has provoked and intensified competition among major countries, significantly increased its defence expenditure, pushed for additional capacity in nuclear, outer space, cyber and missile defence, and undermined global strategic stability," the latest report said.
The white paper also said the US should be held accountable for bringing uncertainties to regional security in the Asia-Pacific.
"The US is strengthening its Asia-Pacific military alliances and reinforcing military deployment and intervention, adding complexity to regional security," it said.
As an example, the report criticised the US for deploying the Terminal High Altitude Area Defence (THAAD) system in South Korea, which it said severely undermined the strategic balance and security interests of countries in the region.
The report also accused the US of strengthening global military competition by "engaging in technological and institutional innovation in pursuit of absolute military superiority".
Adam Ni, a researcher on Chinese foreign and security policy at the Australian National University, said the latest defence white paper showed a clear antagonism towards the US that might make China even more assertive in the future.
"China is bound to be assertive as it becomes powerful and able to do what it could not in the past, both militarily, diplomatically and otherwise. And this might result in a hawkish stance in Beijing's policymaking, leading China into more friction with the US in the future," he said.
Collin Koh, a research fellow with the S. Rajaratnam School of International Studies at Nanyang Technological University in Singapore, echoed the view about China's assertiveness, but said Beijing's need for a stable external environment would make it more cautious in seeking to defend its interests.
"China needs a stable environment as socio-economic development is not only the cornerstone of the Communist Party's political legitimacy but also a vital way to mitigate the impact of the US trade war," Koh said.