By Mariam Safi and Bismellah Alizada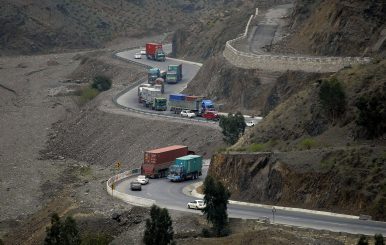 Afghanistan's strategic location has for a long time been touted as a competitive advantage for the country. The National Unity Government (NUG) has emphasized that Afghanistan's economy will be transformed and economic growth achieved if the country can utilize this advantage and turn itself into a regional hub for trade and transit. To materialize that ambition, however, Afghanistan needs extensive infrastructure development internally and connectivity externally. To that end, Afghanistan can tap into the potential of regional connectivity projects like China's Belt and Road Initiative (BRI) and Russia, India, and Iran's International North-South Transport Corridor (INSTC) that have come onto the scene in recent years.
Nevertheless, the prospect of these initiatives in setting Afghanistan on the path to self-reliance remains unpromising, at least in the short run, as the country continues to face a multitude of interdependent challenges. This was confirmed by the findings of a recent study by the Organization for Policy Research and Development Studies (DROPS), a research think tank based in Kabul.