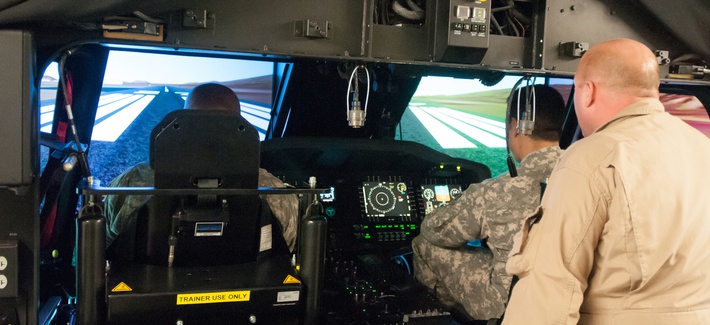 Defense officials want to accelerate the delivery of artificial-intelligence tools from the lab to the field. But it's hard to obtain the massive data streams that make AI work.
The Pentagon's new artificial-intelligence strategy, released on Tuesday, aims to get AI out of research labs and into the hands of troops and employees across the Defense Department. But truly transforming the Defense Department into an "AI First"institution will require help from tech companies — and the military to rethink its approach to the massive data streams that AI needs to work.
In a conversation with reporters on Tuesday, Dana Deasy, chief information officer of the Defense Department, and Lt. Gen. Jack Shanahan, who runs its new Joint Artificial Intelligence Center, said the JAIC will develop AI tools and programs to assist with everything the Pentagon does. That will eventually include combat operations, although both said the military won't deviate from its core doctrine that dictates how humans are to have authority over autonomous systems.