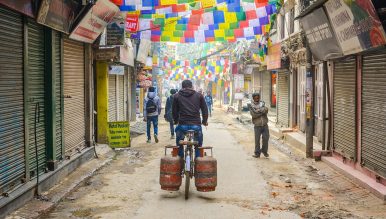 Creating a strong economy should be central to any country's developmental plans. It is clear that the best choice for a country to grow its economy today is to accept the tenets of economic liberalism: keep markets free and competitive and minimize governmental interference in markets. 
In developing countries, in which governments often have a stronger role to play in economic growth and development, it is essential that accurate data be used as the basic input in policymaking. The reasons for doing so are self-evident: collecting accurate data serves as the most reliable metric of the "baseline" state of a country. Changes in the data therefore reflect actual changes on the ground. 
Today, we have new modes of data collection that are more reliable than those used in the past. Traditionally, surveys were seen as the main instruments of data collection. Information obtained from surveys is often accurate, but designing them is difficult and time-consuming. Thankfully today, we have a plethora of other data sources that may be more current and more reliable. These new data sources include data retrieved from the internet such as the outputs of web crawling and social media, telecommunications data, and geospatial data.