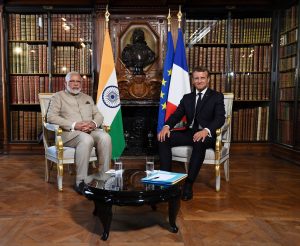 France and India have shared maritime interests in the Indo-Pacific.
The recent France-India maritime dialogue is an indicator of things of come on the maritime front in the Indo-Pacific. A host of factors are bringing France and India closer in the maritime realm like never before.
First, the understanding that countries like France and India need to pool their resources in the light of the rise of China and an increasingly uncertain American foreign policy under a Donald Trump-led Washington is driving developments.
Second, both France and India have huge interests and a historical presence in the region. France has many overseas territories in the Indo-Pacific region, with a population of more 1.6 million, and a big presence of the French armed forces.