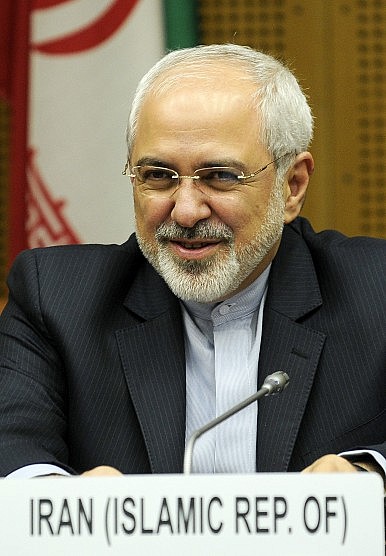 Iran's foreign minister, Javad Zarif, will visit China on September 15, the Chinese Foreign Ministry announced on Friday. It will be Zarif's first visit to China since the successful negotiation of a deal on Iran's nuclear program between Iran and the P5+1 countries (China, France, Germany, Russia, the United Kingdom, and the United States) in July.
Chinese Foreign Ministry spokesperson Hong Lei said Chinese leaders hope to discuss "deepening China-Iran relations and enhancing all-round cooperation under the new circumstances," a reference to the Joint Comprehensive Plan of Action (JCPOA), which calls for the lifting of sanctions on Iran in exchange for limits on the country's nuclear program. Hong also said Zarif and Chinese officials would discuss the implementation of the agreement.
China has been looking forward to a post-sanctions Iran since negotiations first began in 2013. China began upping its imports of Iranian oil in 2014, and received a delegation of Iranian oil officials back in April, before the JCPOA was even finalized. According to Fars News, Iran is currently China's third largest oil supplier, accounting for around 12 percent of China's annual consumption.