By Asit K. Biswas, Matthew J. Kastner and Cecilia Tortajada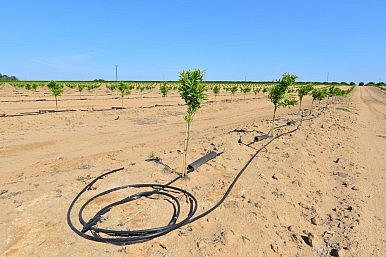 California is well known for its celebrities and tech companies. A lesser known fact is that California has more agriculture than any other state in the U.S., at almost $50 billion. The last time you ate an almond, artichoke, date, pistachio, or any of another eight crop commodities produced in the U.S., it probably came from California. With such a large market share for many specialty crops, one would think the drought that is now in its fourth year would send crippling supply shocks through Asia. Yet even though East and Southeast Asia import over $6 billion of food from California alone, the smart allocation of scarce water by Californian farmers has resulted in little change in food supply and prices.
California agriculture consumes 80 percent of the state's water and so it is especially vulnerable to prolonged droughts. The state has had lower than average precipitation, as well as higher than average temperatures since 2011. The effects of this were not felt until 2014 when reservoir levels dropped on average to 50 percent of historical averages. This year, reservoir levels are even lower and the impacts of the drought are more severe. 2014 was the first year major changes in crop production were seen relative to previous years and those changes have continued through 2015.