http://www.huffingtonpost.in/2016/01/15/academics-epw-editor_n_8988260.html?utm_hp_ref=india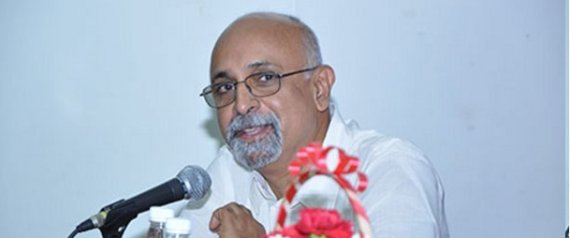 HuffPost India | By
Indrani Basu
Posted: 15/01/2016 
There is a cold war brewing at the venerable Economic and Political Weekly (EPW) and since it involves some very eminent scholars, academics and editors, the tussle is all very genteel and after reading long and multiple correspondence, you would still be none the wiser about what the matter really is.
Broadly, it seems like there is a difference of opinion between C. Rammanohar Reddy, the editor of EPW, and the board of the Sameeksha Trust that owns the magazine. The board includes such weighty names as historian Romila Thapar, economist Deepak Nayyar and sociologist Andre Beteille, among others.
The difference seems to be over the editor's plans for the 50th anniversary of the EPW. A special volume on Indian history and a film on the magazine has been planned. The board is apparently not very impressed, or wanted things to be done differently. And the editor, who had been planning to step down anyway, announced his departure abruptly and ahead of the celebrations.
The board has accepted his decision to leave. Besides, it has not included him in the search committee for the new editor, and it has also not given him a continuing role, such as, let's say, as a member of the board itself.
Thus far it seems like small internal matters of an organization. But EPW is no ordinary organization.
It is a deeply beloved publication and institution among scholars and academics interested in India. To be noticed as an academic, you must pass through the portals of the EPW early and often. Its readership is small, but staggeringly influential. And Reddy is seen as an editor who ably led the magazine after the departure of the legendary Krishna Raj, who edited EPW for 35 years. The goodwill enjoyed by EPW and its editors really has no parallel in India.
And now, some of its most influential readers feel the editor has been wronged. They have come together and written a letter to the trustees. They want Ram Reddy to both be part of the search committee for the next editor, and also be named to the board of trustees.
And if the board has some weighty names, the collective academic might of those who have come out supporting the editor, might make you faint. It is an honour roll of scholarship on India, a parade of brilliance in economics, history, statistics, sociology, anthropology and others. There is even a Nobel prize winner thrown in there for good measure. Gulp.
Ram Reddy, you lucky lucky man.
Read the full letter here: