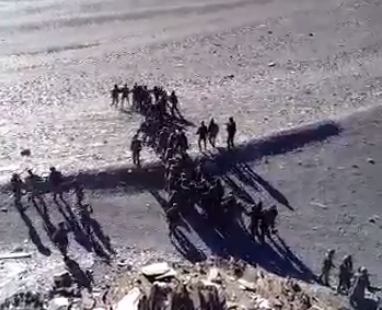 According to the Indian Express, PLA troops "tried to enter the Indian side in two areas — Finger Four and Finger Five — twice between 6 a.m. and 9 a.m." Indian border patrols were successful in preventing the incursion attempts, which fell on India's independence day.
The Indian Ministry of External Affairs (MEA) confirmed the incident at Pangong Lake four days after it occurred. "I can confirm that there was an incident at Pangong Tso on August 15… Such incidents are not in the interest of either side," an MEA spokesperson noted, without specifying the extent of injuries on either side.
The Chinese Ministry of Foreign Affairs, meanwhile, has not directly addressed the facts of the incident, with spokesperson Hua Chunying mentioning that she was not "not aware of the details" the day after the incident.
On August 17, Hua told a reporter that she was "not aware of the ongoing engagement or dialogue between the border troops of the two sides on the ground," referring the question to the Chinese Ministry of National Defense, which has yet to publicly comment on the incident.