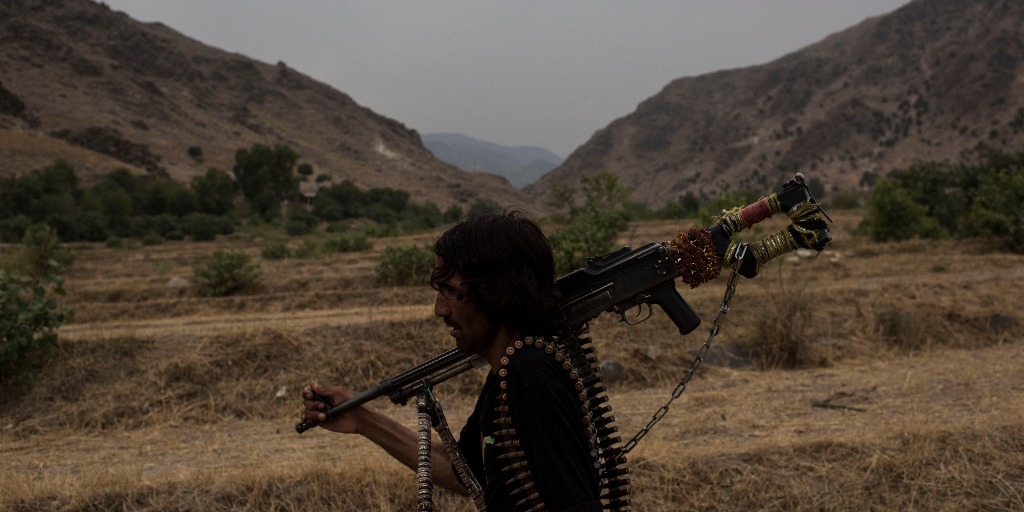 Bottom Line: With the original ISIS core nearly expelled from its so-called caliphate in Syria and Iraq, other ISIS branches are growing in influence and lethality. Skilled fighters and funding are flowing to ISIS Khorasan Province in Afghanistan where the group has taken advantage of the country's weak central government and harsh geographic terrain to fend off invaders and exude a winning aura. U.S. and Afghan forces claim they have killed ISIS fighters by the thousands, but those numbers are being replenished by new militant recruits eager to join what they see as a "winning" team.
Background: ISIS in Afghanistan, known as ISIS Khorasan Province (ISKP), first emerged in 2014 and operates primarily in the country's eastern Nangarhar Province along the porous Afghan-Pakistan border.
The original branch of ISIS in Iraq and Syria has lost approximately 98 percent of the territory it once controlled, according to Brett McGurk, Special Presidential Envoy for the Global Coalition to Counter ISIS. Last month, a U.S. coalition spokesmen told Reuters that the number of ISIS fighters in those areas is less than 1,000, down significantly from a high of at least 60,000 militants, including an estimated 40,000 foreign fighters. Most fighters have been killed but some fled ahead of the final showdowns in Mosul and Raqqa.
Afghanistan's remote mountain passes and vast high plains deserts are hard to govern and easy to hide in, helping to explain why an estimated 21 militant groups, including ISKP, have surfaced in the region, according to General John Nicholson, commander of Operation Resolute Support and U.S. Forces-Afghanistan.
ISKP has dropped from a peak of between 2,000-3,000 fighters in 2016, to around 1,100 fighters now, with between 600-800 militants based in Nangarhar province and an additional 300 in Kunar and Jowzjan provinces combined, Nicholson said in November. But U.S. officials have undermined their own numbers by failing to explain wild fluctuations in estimates. Nicholson said U.S. operations had removed 1,600 ISIS fighters from the battlefield – a perplexing statistic in that a U.S. military spokesman estimated 8 months earlier that ISKP was only 700 fighters strong.
The Russian government has offered drastically different estimates with respect to the number of ISIS operatives in Afghanistan. Zamir Kabulov, the head of the Middle East department in the Russian Foreign Ministry, recently toldRussia's state news agency, RIA Novolsti, that ISIS has drastically enhanced its presence in Afghanistan. "Our estimate is that their force there is stronger than 10,000 troops and is continuing to grow," said Kabulov. "That includes new fighters with combat experience received in Syria and Iraq." Further, Kabulov stated that ISIS' "goals are definitely to expand its influence outside of Afghanistan, which they use as a staging ground. This poses a significant security threat for Central Asia and southern parts of Russia."
Alex Bolling, former CIA Chief of Station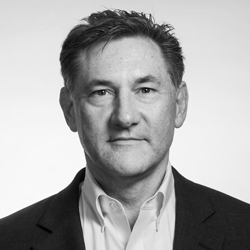 "You are going to see ISIS gravitate to areas that lack central governance. Afghanistan has been historically difficult to rule due to its geography and ethnic makeup. Other places, including the Horn of Africa all the way to the Sahel and North Africa, the Sinai, and even parts of the Arabian Peninsula, also share some of these attributes. So ISIS is going to try and take advantage of political instability to establish a caliphate once again."
Dan Markey, Academic Director of the Global Policy Program, Johns Hopkins SAIS
"One thing to note is the way that Russian and U.S. officials tend to count the number of ISIS fighters in Afghanistan. Whereas U.S. officials limit their count to self-identified members of ISIS Khorasan Province, which is a relatively smaller number, Russians tend to label other groups – like parts of the Pakistani Taliban and Central Asian fighters – as ISIS too. At the same time, Russians tend to differentiate between Afghan militants fighting with direct assistance from Pakistan, which they call 'Taliban,' and Afghan militants without direct Pakistani support, which they call 'warlords.' To simplify, Russia views groups that might extend their fight into Central Asia and even into Russia itself as threats, and calls them ISIS. Groups that are Afghan-only are not threats to Russia and are called Taliban or just warlords."
Issue: Despite being hunted by U.S. and Afghan forces, ISKP regularly conducts large-scale attacks against both civilian and military targets. Much of the violence has occurred in the Afghan capital of Kabul where ISKP has struck at the heart of Afghan society.
Back in March, ISKP militants, disguised as doctors, killed nearly 40 people at a military hospital in Kabul, in a horrific attack decried around the world.
In mid-November, an ISKP suicide bomber killed at least nine people, including seven policemen, at a political gathering in Kabul.
Three ISKP attackers were killed after they opened fire at a training facility near Afghanistan's main intelligence agency in Kabul on Dec. 18.
Last week, ISKP carried out two attacks on the Afghan capital of Kabul. The first occurred on Christmas Day when a suicide attacker detonated a bomb near an office of the National Directorate of Security, killing at least ten people. ISKP also claimed responsibility for a Dec. 28 deadly bombing at a Shia mosque located in western Kabul in which at least 41 were killed and more than 84 others injured. Specifically, there has been an uptick in violence in Shia mosques across Afghanistan, as reported by the United Nations Assistance Mission in Afghanistan, which documented 12 such attacks between January 2016 and the end of October 2017 that were "mainly claimed" by ISKP.
On New Year's Day, one U.S. service member was killed and four U.S. others were wounded in a firefight with ISKP militants in Nangarhar's Achin district.
This week, an ISIS suicide bomber attacked a Kabul market filled with protestors, killing at least 20 people and wounding more than two dozen others,
Hamdullah Mohib, Ambassador of Afghanistan to the United States